Skip to content
Skip to navigation menu

If we want to teach children about the interconnected ecosystems that provide our food, nothing is simpler or more direct than planting a seed and following the growth process. What's more, children can take the reins. Gardening is a fantastic exercise in independence, creativity, task-oriented physical work, and even community.
When we tend to planted seeds with water and light (or sometimes dark), seedlings emerge. It's undeniably cool to see those first pale tendrils poke through, often with the split seedpod still hanging on to one hopeful little leaf like a shirt dangling from one end of a hanger. Imagine how amazing all this must be to the newbies on the block—our kids!
Turning a sunny corner of your kitchen into a greenhouse is a great way to fend off the late-winter doldrums, and moving the seedlings out into the summer sun when they're ready leads to months of mildly mucky, super scientific fun for kids.
Here are 5 ideas to get your young farmers started—and keep them interested!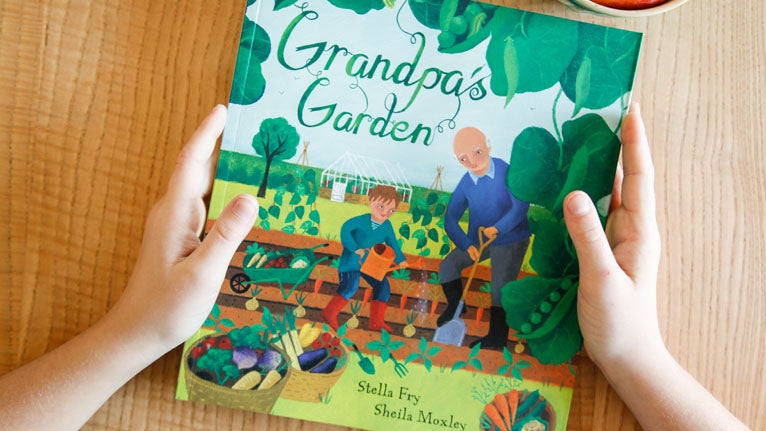 #1 Head to the library or bookstore and turn your little ones loose in the kid's gardening section. Think of this as a warm-up exercise.
Have kids pick out books that appeal to them—through colorful illustrations, vivid, close up photography, or stories and poems dedicated to a love of growing things. Grandpa's Garden Book and The Beeman are two that we like, and there are hundreds more. At home, get kids busy with paper and crayons or paint designing a garden of their own, the wilder and the more colorful the better. With this step, the kids are already taking charge of their own planting projects!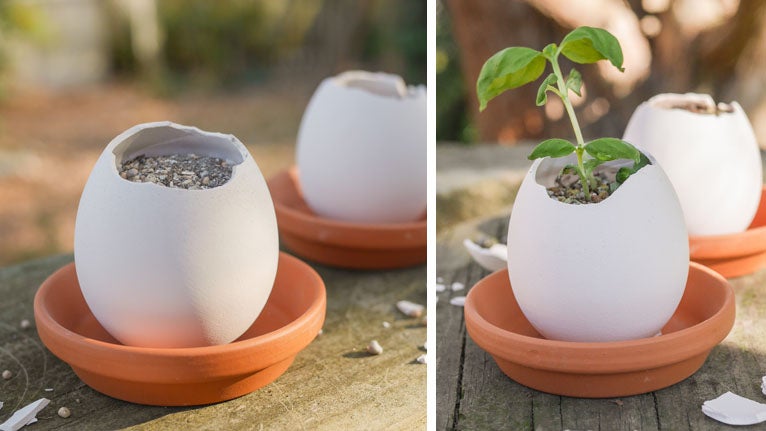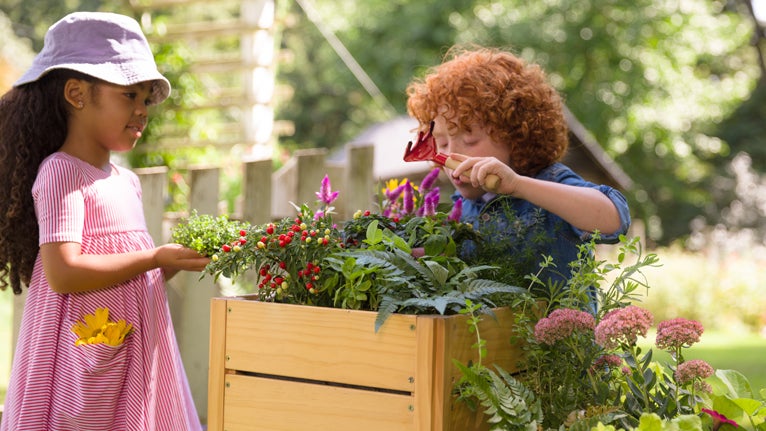 #2 Dig through the trash
Well, not really, but save eggshells and cardboard egg cartons. Free planting trays!
Add planting soil directly to the trays, or put eggshells to work as nature's perfect seed starters. Eggshells are full of calcium, a mineral as important for helping to build strong plants as it is for building strong bones, eggshells are 100% compostable. Spoon potting soil into each eggshell (half an eggshell is fine), add a couple of seeds, gently cover the seeds with soil, pop them into the tray and then water regularly. Kids will be amazed when seedlings emerge. And when the plants are ready to transfer to the garden, kids can plant the seedlings directly into the soil, eggshell and all. Bonus! You may even get kids invested enough to eat an egg for breakfast—if only for the opportunity to grow a plant in the leftover shell.
If you love the concept and would prefer a kit, Egglings offers a ceramic egg seed-starting kit, and the Grow With Me™ Triple Garden Planter combines patio gardening for kids with the magic of the beloved fairy tale.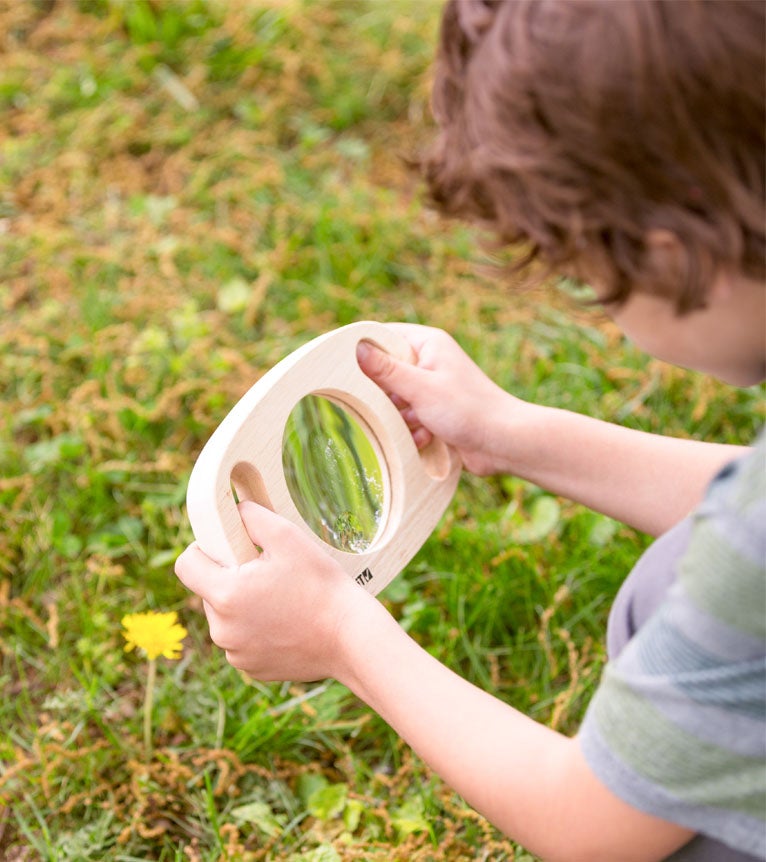 #3 It's so much fun to get your hands dirty—unless it's not!
Some kids love to wallow in the dirt like happy puppies & piglets, while other kids would rather remain squeaky clean. There are plenty of ways to get dirty in a garden, but there are plenty of garden projects that can happen from a distance. Great discoveries come from close observation, often without even touching a plant. Try using a magnifier for even closer observation of plants, especially if kids like to draw.
Have kids chart the weather as it moves across the calendar:
· What time is sunrise and sunset? · How does that change across the seasons?
· And how about the temperature? When is it time to plant outdoors? Is spinach planted at the same time as blueberries, for example? And what about the harvest?
· How long does it take for each plant to grow, blossom, fruit, and fall?
· Which plants love shade and which love sun?

Magic Cabin offers creative tools geared to help kids do what they do best… learn through play. An Optic Explorer helps kids look very, very closely at nature, for example, and our LED Light Panel allows them to bring nature inside to view a plant's structure. Use the power of the sun itself to make solar prints.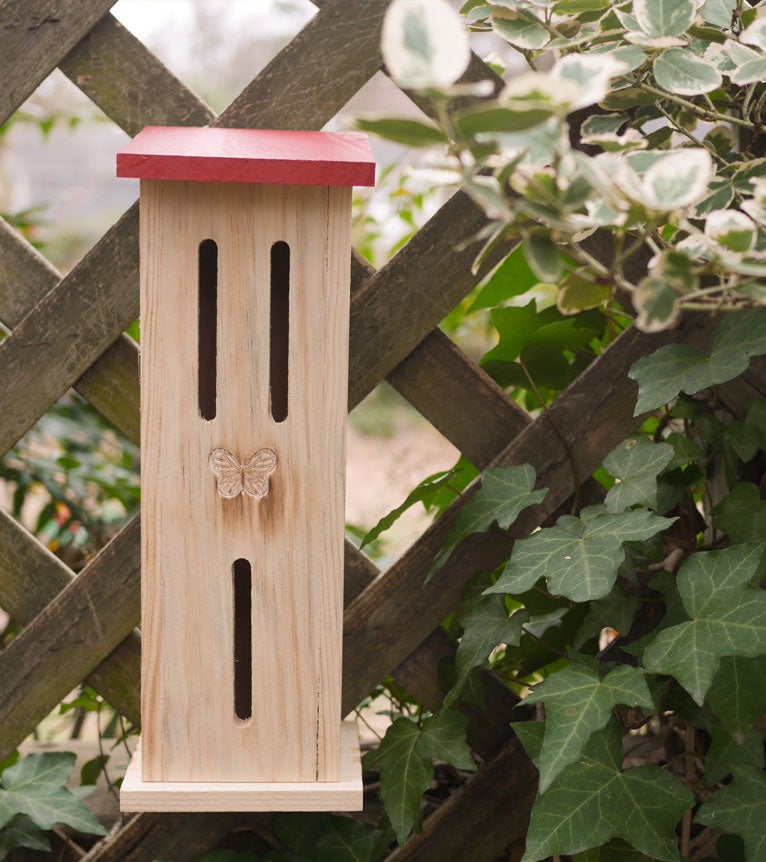 #4 Build a butterfly habitat.
Butterflies are some of our best pollinators. Explain pollination to kids and have them do a little detective work to find out which plants butterflies (or moths!) love best. Start butterfly-friendly plants. Most seed companies and nurseries make this easy by offering pollinator packs, which are combinations of seeds or plant seedlings that attract butterflies. Pretty soon, kids will be happily chasing butterflies all summer long—and our planet will be all the better for it. Installing a Butterfly House (or bee, bat, or bird house, for that matter) can also help attract pollinators to your garden.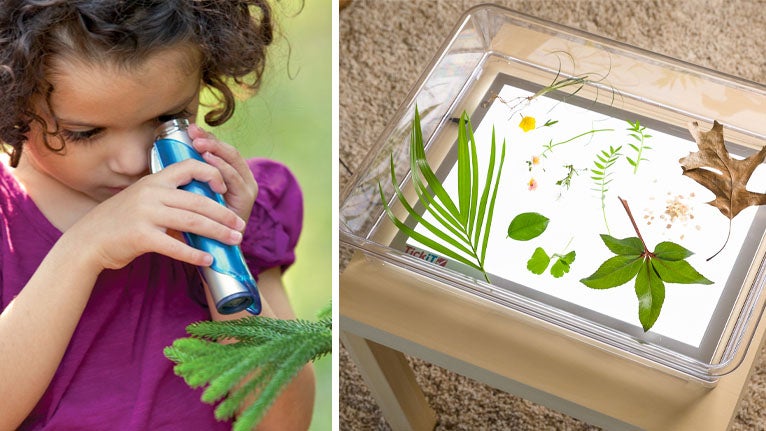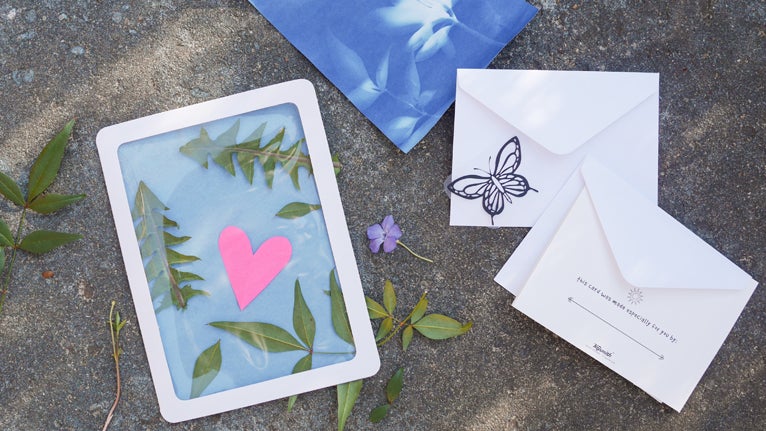 #5 Let everything go to seed.
That's right! Build a garden and then simply watch what happens. As adults, we learn from experience that "failure" is often tinged with surprising and valuable lessons.
Sometime even our very best gardening efforts can't withstand drought, pests, rain, critters, or unavoidable neglect. Take your children outside and watch what mold does to plants, or beetle and bug damage, or (grumble, grumble) groundhogs. You may be surprised at a child's diligence and creativity in finding solutions. Why do groundhogs take one bite of every tomato instead of eating one down to the core? Why does a perfectly beautiful zucchini plant sometimes wither on the vine overnight? Some answers aren't to be had, but you can bet on a few fascinating conversations. Never underestimate the childish fascination with being grossed out!
The great thing about gardens is that they grow over time, and it takes very little money to get started.
Pro Tip: ask neighbors and friends if they have unused garden soil, planting pots, seeds, and garden tools hanging around. Lots of people are happy to help. Here's an idea: maybe your kids can swap pots and seeds now in return for a ripe tomato later! Worth a try!
Think of these ideas as "seedlings" for your own plan, and happy Planting!
We'd love to hear your thoughts—on this topic and more! How are we doing?